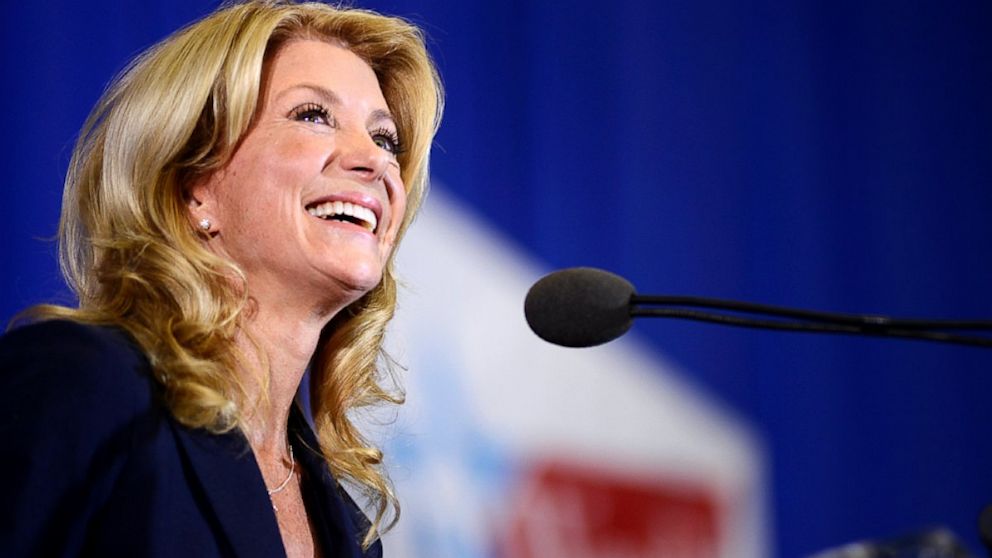 WaPo.com
:
Texas state Sen. Wendy Davis, who is running for governor of Texas, has admitted that some of the public details about her personal history are incomplete or inaccurate, according to a report in the Dallas Morning News.

Davis, a rising Democratic star, has touted herself as a Texas success story. She has said she was a divorced teenage mother who went from living in a mobile home, juggling low-wage jobs and going to community college to graduating from Harvard Law School.

The up-from-nowhere narrative, which emerged during an 11-hour filibuster she staged in June to oppose abortion restrictions, has been a central part of her candidacy and appeal, helping to boost her national profile and fundraising efforts.

But the Dallas Morning News reveals a more complicated narrative.

According to the paper, Davis was not a divorced working mother living in a mobile home at age 19. Instead, she was 21, and lived in a trailer for a short time. Then after a stint living with her mother, Davis moved into her own apartment.

At 24, she married Jeff Davis, a lawyer who, according to the report, helped pay for her final two years of college and cashed out his 401(k) and took out loans to help finance her Harvard law degree.

The marriage eventually ended in divorce, with Jeff Davis getting custody of the couple's youngest daughter and Wendy Davis paying monthly child support.
In an extensive interview with the paper, Davis said she had focused on general themes in her personal history, rather than being precise.

"My language should be tighter," she said. "I'm learning about using broader, looser language. I need to be more focused on the detail."

She added: "Most people would identify with the fact that we tend to be defined by the struggles we came through [rather] than by the successes. And certainly for me that's true," she said. "When I think about who I am and how it's reflected in the things I worked on, it comes from that place."
RELATED:
Wendy Davis' Story May Have Misstated Details