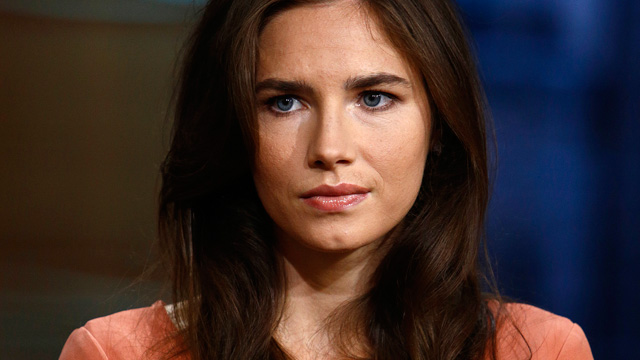 You think Amanda Knox
would've gotten all this attention from the mainstream media over the years if she didn't look the way she looked? Well, thank goodness some people in this world can recognize a murderer for being a murderer regardless of what the monster shows on the outside:
An appeals court in Florence convicted Amanda Knox and her former boyfriend Thursday of murder for the second time in the 2007 death of Knox's British roommate in the Italian university town of Perugia.

Knox was sentenced to 28 years and six months in prison. Raffaele Sollecito was sentenced to 25 years.
This was Knox and Raffaele Sollecito's third trial for the murder of Meredith Kercher and it spanned four months. Deliberations lasted more than 11 hours.

Sollecito, 29, was present along with his father and other relatives when the verdict was read.

Knox, 26, was awaiting the verdict half a world away in Seattle, where she returned after spending four years in an Italian jail and then being acquitted of the murder on appeal in 2011. In Italy, defendants are not required to appear at their trials.
RELATED:
Good Looks On Trial: The Amanda Knox Case