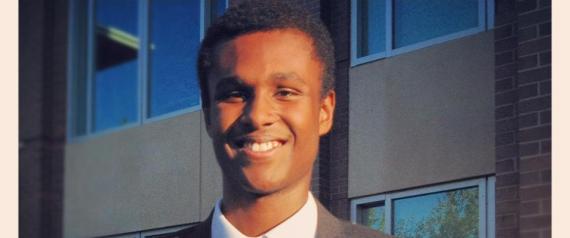 The Bible is very clear on where it
stands on homosexuality
. But it's 2013 and we live in a world where engaging in Godless acts like homosexuality has become the "new normal". So if you're a young boy who sexually desires to be intimate with other boys while claiming to be a "Christian", why not pick-n-choose what you'll follow when it comes to God's word, and
what you won't
:
A homosexual student in Texas was suspended last week for ripping pages of Leviticus out of his Bible during his Spanish class.

Isaiah Smith is an 18-year-old senior at Birdville High School in North Richland Hills. Last week, he brought his Bible to his first period Spanish class to refute his fellow classmates who state that homosexuality is a sin, or violation of the law of God. Smith identifies as a Christian, but states that his homosexuality does not conflict with his faith.

"At my high school, some kids like to say that being gay is a sin and that you can't be gay and Christian," Smith told the Star-Telegram. "I wanted to bring my Bible to school and interpret the books of Leviticus and Romans because they are often used to bully gay people."

He states that as students again asserted last Monday that he would go Hell for violating God's law, he began tearing pages out of the Book of Leviticus and other portions of Scripture.

However, Smith was then reprimanded by Vice Principal Glenn Serviente, who arrived at the classroom and instructed Smith to follow him to his office. Smith told reporters that Serviente advised that he was causing a disruption to the learning environment by tearing up his Bible in class. He states that he was told by Serviente that he could carry his Bible in school if he wished, but could not rip pages out of it.

Two days later, Smith was called back to the vice principal's office.

"How would Muslims feel if a student was tearing up the Quran?" Serviente asked, according to reports.

Smith responded that he understood that other students would not like it, but noted that he was not tearing up another person's Bible, but rather his own.

He was then suspended from school for three days and his torn Bible was confiscated.

However, now Smith has retained legal assistance from the Washington-based American Humanist Association (AHA), which is demanding that the strike be expunged from Smith's record.
RELATED:
Kenya Christian pastors start gay rights group and fly rainbow flag