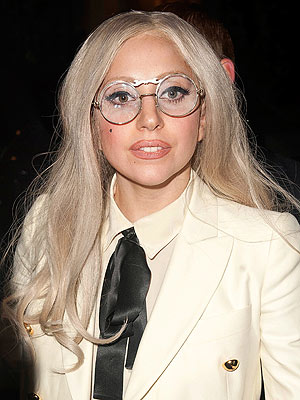 No surprise here
, coming from a woman who bit her whole style from anti-religious, fame-whore Madonna, whose consumers are mostly gay (or support homosexual behavior), who sleeps with women and who has promoted the myth that gays are "born that way":
Lady Gaga sang the national anthem at Pier 26 to kick off New York City's gay pride celebration Friday night, changing some of its words to fit the occasion, The Blaze first reported.

Holding a rainbow flag, the performer sang, "O say does that star-spangled flag of pride yet wave," then substituted "land of the free, and the home for the gay."

On Wednesday, the U.S. Supreme Court struck down a federal provision that denied benefits to legally married same-sex couples and, in a separate case, cleared the way for California to resume offering marriage licenses to same-sex couples.

Lady Gaga posted a photo of herself in a wedding gown to her Twitter account Wednesday.

"We stand tall today.#DomaStruckDown So many fought for so long. Be proud, the prejudice are now the minority," the singer tweeted.
RELATED:
Allen West: Lady Gaga Singing 'Home Of The Gay' In National Anthem 'Reprehensible'