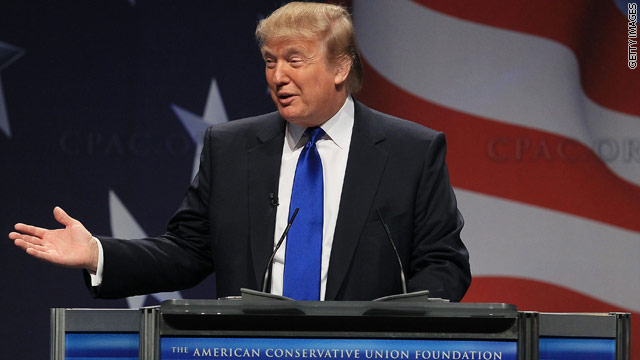 I don't blame the news media for covering trump so much and thinking he would run. After all Trump is pretty popular, was leading in a few polls and is enough of a circus act that would warrant ratings (which essentially is what the business is all about), but I think to the few people left in this country who take their votes seriously,
this news
comes as a bit of a relief:
Real estate mogul and television celebrity Donald Trump, who generated a media publicity blitz by saying he might run for president in 2012, announced Monday that he will instead remain a businessman.


"After considerable deliberation and reflection, I have decided not to pursue the office of the presidency," Trump said in a statement.


With his typical bravado, Trump maintained that he would have won the Republican primary and the general election, but recognized that "running for public office cannot be done half-heartedly."


"Ultimately, however, business is my greatest passion and I am not ready to leave the private sector," Trump said in the statement.


Trump's flirtation with running for the Republican nomination included his demand that President Barack Obama make public his full birth certificate from Hawaii.