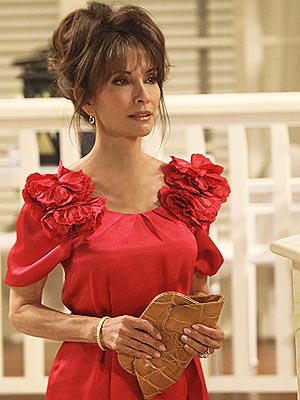 People.com
:
It's a sad day for soap opera fans.


ABC announced Thursday that the sun will set permanently in the fictional towns of Pine Valley and Llanview as All My Children and One Life to Live wrap up for good.


AMC's last episode – which was rumored last month to be on the horizon – will be in September, while OLTL will end in January 2012.


At the very least, fans needn't worry they'll be stuck with controversial, Lost-style endings – producers promise a satisfying conclusion to both soaps' legacies.


"To honor the core, passionate audience and their rich history with our soaps," both shows will conclude "in a manner that respects their legacies and the longstanding hopes of many of their viewers," reads a press release from ABC.
Not that I ever watched any of these shows, but I can easily recall how much my mom and her friends were into them. Yet, at the same time in an era where a no-talent and all-around messy drunk like Snooki can make the cover of "Rolling Stone", should anybody be surprised at the demise of soap operas? While they all had their share of controversial storylines, at its core soap operas had a moral center that most people could relate to. But then with the times came reality-TV, cheaper to produce and morally corrupt enough garner viewers, which at the end of the day says a lot about the kind of world we live in.