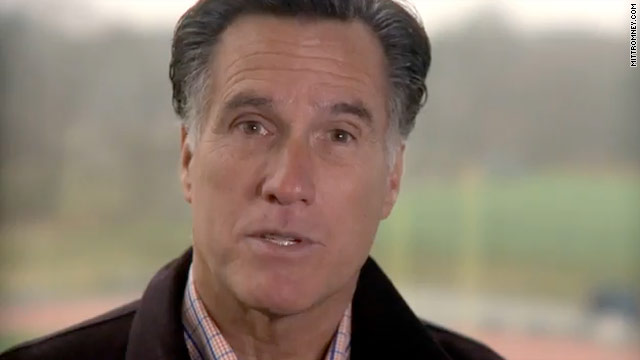 CNN.com
:
Mitt Romney Monday took his first formal step towards launching another bid for the White House.


The former Massachusetts governor, who was a candidate for 2008 Republican presidential nomination, announced that he was setting up a presidential exploratory committee.


"From my vantage point in business and in government, I have become convinced that America has been put on a dangerous course by Washington politicians, and it has become even worse during the last two years. But I am also convinced that with able leadership, America's best days are still ahead," says Romney, in a video to supporters. "That is why today I am announcing my Exploratory Committee for the Presidency of the United States."


Romney spends most of his time in the video talking about the economy, touting his experience in creating jobs and balancing budgets in the business world. Romney taped his video at the University of New Hampshire and starts his message by pointing out that he spoke Monday morning to students at the Durham, New Hampshire campus. The state holds the first primary in the presidential primary and caucus calendar and is considered a must win contest for Romney.


Monday's announcement allows Romney to begin to fundraise for a White House bid.