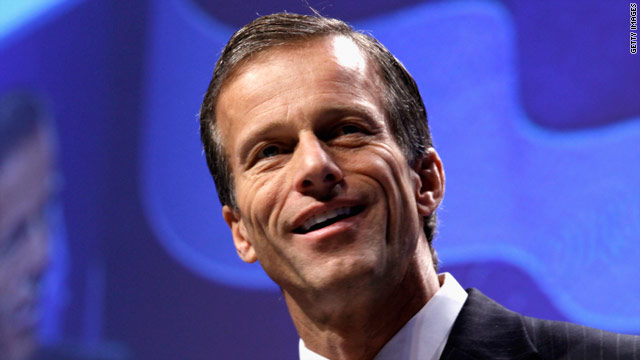 CNN.com
:
After months of speculation, Sen. John Thune, R-South Dakota, told supporters Tuesday that he will not seek the Republican presidential nomination in 2012 and instead will focus his time and efforts on Capitol Hill.


Thune released a joint statement with his wife, Kimberley, on his Facebook page shortly after noon saying that, for now, he needs to be in the Senate.


"There is a battle to be waged over what kind of country we are going to leave our children and grandchildren and that battle is happening now in Washington, not two years from now," Thune said in the statement. "So at this time, I feel that I am best positioned to fight for America's future here in the trenches of the United States Senate."


Thune, who ran unopposed for reelection in 2010, gained national attention just six years earlier when he defeated then-Senate Minority Leader Tom Daschle. Thune's victory earned him the label as a "rising star" in the Republican Party, and he became an early backer of Sen. John McCain's presidential bid in 2008.