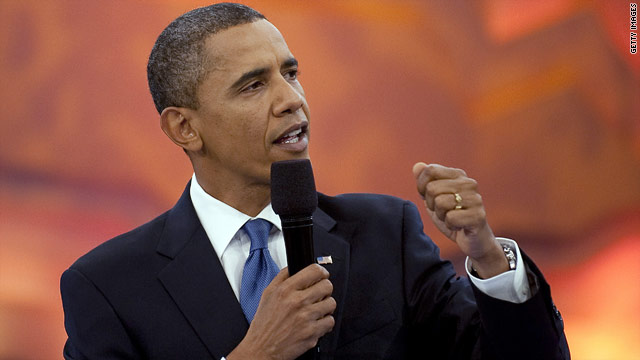 In other words all that "moving to the center" noise you're hearing is
pure and utter B.S.
:
Which president, in recent history, had the most polarizing second year in office?


The answer: President Obama, according to a fresh analysis.


Gallup compared Obama's second year approval numbers – from January 2010 to January 2011 – against figures from the second year of other presidents. It reports that an average of 81 percent of Democrats approved of the president, while only 13 percent of Republicans approved, on average. That's a 68 percentage point gap in party ratings - higher than the gap faced by any other president in his second year.


That 68 point figure is a record for a president's second year, but it is well behind the all-time record set by George W. Bush in 2004, his fourth year in office. During that year, Bush's approval rating among Republicans was 91 percent on average, compared to only 15-percent among Democrats. That works out to a 76 point party gap - still the highest Gallup has recorded since 1953.