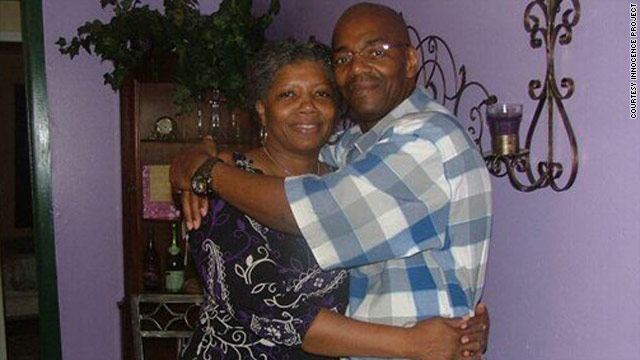 This just happens way too often:
innocent black men
serving long stretches of time in prison, getting released from jail thanks to DNA testing. Robbed of their freedom, family and friends for years and yet they don't near the amount of attention as say another missing white girl does. There's a lot of
real
racism still going on in America and the blatant ignorance surrounding it is disgusting:
A Texas man had his conviction overturned Tuesday, 30 years after being imprisoned on rape and robbery charges, and after having spent more time behind bars than any other inmate in the state later exonerated by DNA evidence.


DNA tests proved Cornelius Dupree Jr. could not have committed the crime and on Tuesday Dallas County Judge Don Adams made it official and overturned his conviction.


"It's a joy to be free again," Dupree said after the court ruling.


Dupree has served more years in a Texas prison for a crime he did not commit than anyone else in the state who was later exonerated by DNA evidence. Only two other people exonerated by DNA have spent more time in prison in the entire country, the Innocence Project said. Texas has freed 41 wrongly convicted prisoners because of DNA testing since 2001, more than any other state.


The judge's decision followed comments from Dallas County District Attorney Craig Watkins who said the DNA testing shows Dupree "did not commit this crime."


"Cornelius Dupree spent the prime of his life behind bars because of mistaken identification that probably would have been avoided if the best practices now used in Dallas had been employed," Barry Scheck, co-director of the Innocence Project, said in a press release. "Let us never forget that, as in the heartbreaking case of Cornelius Dupree, a staggering 75% of wrongful convictions of people later cleared by DNA evidence resulted from misidentifications."


Dupree was paroled six months ago after DNA tests results came back and was declared innocent on Monday, the Innocence Project said. Now, the 51-year-old man's record has officially been wiped clean by a judge.
Check out the
Innocence Project
, they're doing great things.