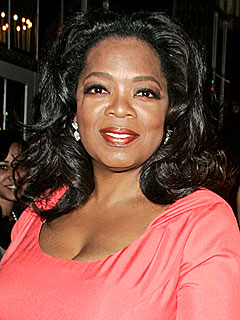 People.com
:
The rumors have been around for years. She even made light about them recently. But Oprah Winfrey has once again stated flatly: "I'm not a lesbian."


"I'm not even kind of a lesbian," the talk-show queen, 56, tells Barbara Walters in an upcoming interview on ABC. "And the reason why [the rumor] irritates me is because it means that somebody must think I'm lying. That's number one. Number two ... why would you want to hide it? That is not the way I run my life."


The rumors have focused on Winfrey's friend Gayle King. But Winfrey says that relationship is extremely close in a whole different way.
What's ironic is that the same white liberals. that Oprah often courts and caters to, who control the pop culture media are always the ones behind these baseless kind of rumors.