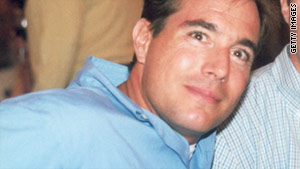 The lives Bernard Madoff ruined now
come home to roost
:
The death of Mark Madoff, the son of convicted Ponzi-schemer Bernard Madoff, was ruled a suicide by the New York City medical examiner's officer on Sunday, a day after the victim's body was discovered hanging from a ceiling pipe in his SoHo apartment.


Ellen Borakove, a spokeswoman for the medical examiner, said the autopsy was completed around 1 p.m. Sunday. Borakove said medical examiners will conduct toxicology and tissue tests on the body. The result, she said, will not be made public unless Madoff's next of kin asks for the case file.

Madoff killed himself two years to the day after his father was arrested for swindling $50 billion from investors in the largest Ponzi-scheme in U.S. history.

None of Madoff's immediate family members have commented on his death. However, the attorney who represents the victim's mother, Ruth, said she "is heartbroken."