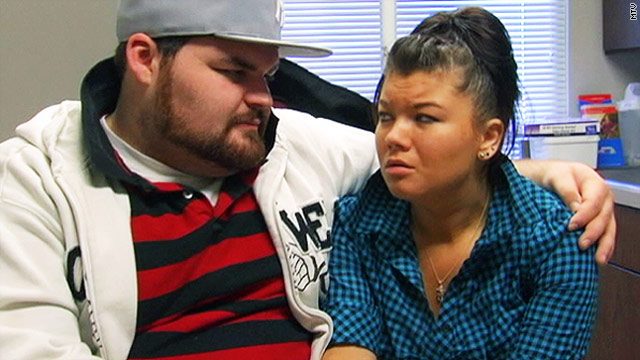 CNN.com
:
MTV's "Teen Mom" Amber Portwood faces felony domestic violence charges in her Indiana hometown because of incidents on her reality TV show -- where she is seen shoving, punching, slapping and choking her boyfriend, a police spokesman said.


Two of the three charges are felonies because the couple's 1-year-old child apparently witnessed the violence, according to Anderson, Indiana police spokesman Mitch Carroll.

The charges were outlined in a probable cause affidavit filed by police, but Portwood, 20, will not be arrested until the Madison County, Indiana, prosecutor files formal charges, Carroll said.

The investigation began seven weeks ago after MTV aired an episode of the reality series "Teen Mom" showing incidents captured over the summer, he said.

Gary Shirley, the 24-year-old boyfriend, and Portwood gave statements to police last month admitting to the incidents, he said.

"According to police documents, on August 14, 2009, Portwood shoved Shirley against a wall, slapped him on the face and choked him," Carroll said. "The incident was witnessed by the couple's 1-year-old child who sat in a child seat on a nearby bed."
Leave it to MTV to exploit the young, poor, naive and famewhore-seeking youths of the word for their profit margin. I've never watched "Teen Mom", but just from the title alone, sensationalizing young mothers who are clearly not ready for the strains of motherhood is just another chapter of MTV's long line of pushing our youth away from self-responsibility until every dollar is squeezed.