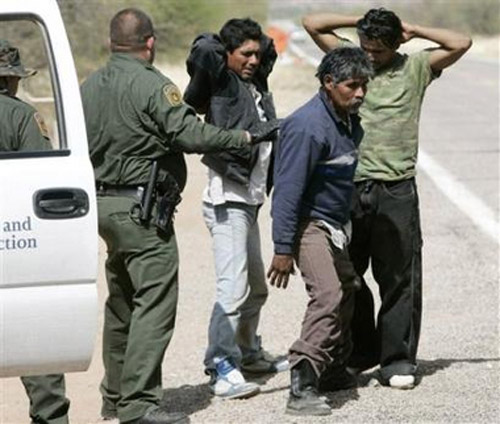 As is Americans aren't having a hard enough time dealing with a recession that sees
no signs
of ending.
In Colorado
, they don't seem to care whose hands all-important unemployment benefits end up in:
State politicians are calling for an audit of the Colorado Department of Labor

and Employment after a published report implied the Department might have intentionally tried to circumvent state law in dealing with illegal immigrants.




Colorado Department of Labor and Employment Executive Director Don Mares insisted his office did nothing improper when it decided in January of last year to suspend a particular software program designed to flag illegal immigrants trying to obtain unemployment benefits.




That decision was the focus of an investigative report by Todd Shepherd with the Independence Institute.




"We would not have temporarily suspended this program if we didn't feel like we had other systems in place that were going to adequately look for folks who shouldn't get benefits because of their legal status," Mares said Thursday.




But State Senator Shawn Mitchell (R-Broomfield) was unsure of CDLE's intentions.




"It looks really bad," he said. "It appears in black and white that people were breaking the law and knew they were breaking the law."