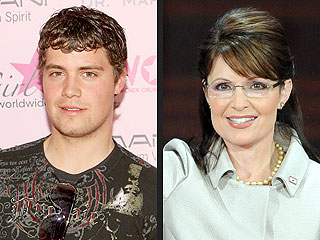 Levi Johnston isn't just getting past his differences with Bristol Palin – he's also hoping to make amends with her famous mom.

"Last year, after Bristol and I broke up, I was unhappy and a little angry. Unfortunately, against my better judgment, I publicly said things about the Palins that were not completely true," he tells PEOPLE exclusively. "I have already privately apologized to Todd and Sarah. Since my statements were public, I owe it to the Palins to publicly apologize."

Bristol added her own statement Tuesday saying, "Part of co-parenting is creating healthy and honest relationships between the parents. Tripp one day needs to know the truth and needs to know that even if a mistake is made the honorable thing to do is to own up to it."
I know that Levi Johnston is young and with youth usually comes a ton of immaturity and irresponsibility, but allowing the idiot Palin-haters on the Left to use him as a tool the way they did was beyond stupid. Glad he had the good sense to finally to the right thing by his child and apologize.