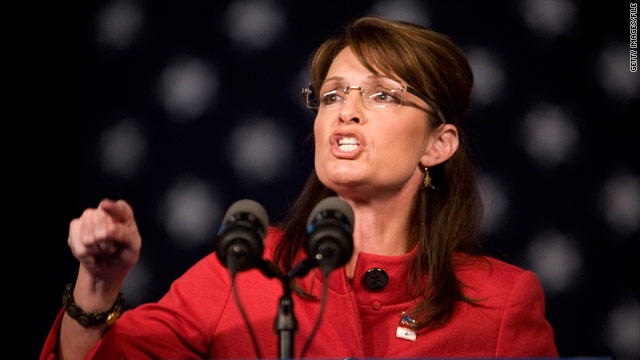 Newsmax.com:
These are Sarah Palin's people. Just ask them.

At the mere mention of her name, "tea party" activists light up and whip out "Saracudda" buttons — a play off her "Sara Barracuda" nickname from her high school basketball team in Alaska.



With a dash of familiarity, many say they didn't vote for Sen. John McCain, R-Ariz., in 2008 — they voted for "Sarah." Quite a few see her as the right person to carry their limited-government, low-tax, freedom-fighting mantel — if only she wanted it.

"She is the one," says Loren Nelson of Seattle. "And she's gonna do it."

Maybe.



The 2008 GOP vice presidential nominee isn't saying whether she'll run for president in 2012.

In fact, Republican observers say she's seemingly done more lately to establish herself as a political celebrity focused on publicity rather than a political candidate focused on policy.



If she does launch a White House bid, she has a natural constituency with this anti-establishment grass-roots network that's motivated by anger over the growth of government, budget-busting spending and President Barack Obama's policies.
Sarah Palin shouldn't run for President in 2012. She's become too polarizing and leaving the governor post midway in her term last year hurt her credibility as a politician big-time. Besides, I'm still confident that Mike Huckabee is the best bet to take down Barry in 2012. As for Palin, I'd go the Oprah route and set up my own brand, including a talk show based around conservative ideals and self-responsibility. Palin has a legion of followers and Oprah's retiring next year....the window's gonna open for someone to take her place and why not Palin? Young women around the world especially need a conservative role model and who better than Sarah Palin to provide it? And just like Oprah she could not only be far more influential as a talk show host, but make gazillions too.