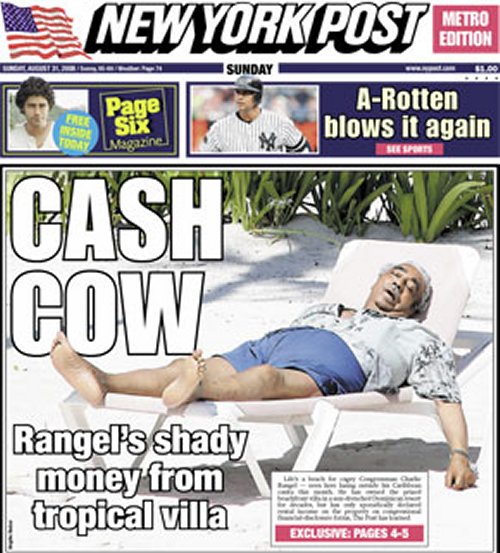 NYTimes.com:
Rep. Charles Rangel, the most powerful tax-writing lawmaker in Congress and a 40-year veteran of Capitol Hill, acknowledged Thursday that an ethics panel has accused him of accepting corporate money for Caribbean trips in violation of House rules.

The findings are certain to raise questions of whether Rangel, a New York Democrat, can continue as Ways and Means Committee chairman in an election year. Democrats took over the House in 2006 on a campaign promise to ''end a culture of corruption'' in Congress that they blamed on 12 years of Republican rule.
Charles Rangel is a liar and a hypocrite whose been abusing his power in Congress for far too long. If he had any dignity he'd do the right thing and resign.