Monday, September 28, 2009

Of course, Watts is a Republican, so despite being a former congressman (who happens to be Black!) and his use of something we conservatives like to refer to as FACTS, his opinion here will no doubt be dismissed by the loons on the Left still playing the race card when it comes to any criticism geared towards The One:
There is an inherent feeling among many in this country that an African-American should not be president."

That comment comes from former President Jimmy Carter, which is fascinating considering Carter once ran for governor of Georgia proclaiming himself to be a "Lester Maddox Democrat." (Maddox, a former Georgia governor, was an avowed segregationist who opposed integration under the Civil Rights Act.)

In fairness to President Carter, I do believe in redemption, and that people can change. But more and more people are inclined to say anyone who disagrees with Barack Obama must be racist.

It hurts me when the left and the right use race for political gain, and it depresses me further that it's so awkward for us to talk about honestly and objectively about race. However, the implication that disagreeing with the president is racist also saddens and perplexes me.

Donna Brazile, campaign manager for Al Gore in 2000 and now a CNN analyst, nailed it when she said, "No one wins in touching race in such a shallow way. It raises defenses and creates backlash."

The race issue blew up two weeks ago when Rep. Joe Wilson, R-S.C., called Obama a liar on the floor of the House during the president's address to a joint session of Congress. Although Democrats booed President Bush in that same chamber during a State of the Union a few years ago, it was still wrong for Wilson to do this.

He called the president's chief of staff and apologized. I would have preferred he do it on the floor of the House, which is where the incident occurred.

There has always been a certain decorum in the people's House. Boos and yelling "You lie!" are not part of that decorum.

Some try to defend one yelling "You lie!" because others boo, but two wrongs don't make a right. Of course, we see this logic in politics from Democrats and Republicans both.

Be that as it may, was Wilson's outburst racist? The congressman said it was not, so I take him at his word, and the opposition we've seen to the president's agenda would not equate to racism based on the data released in the last year.

-- President Obama did not get the majority of the white vote in 2008. Is that evidence of racism? No. This has been the case with Democrat candidates for years, including President Carter.

-- President Obama did slightly better with the white vote in 2008 than John Kerry did in 2004.

-- Before President Obama proposed a government takeover of the health care system, his approval rating with white voters was 57 percent.

-- Between Election Day and the launch of Democrats' health insurance reform efforts, President Obama did well with independent voters. But he has lost about 18 points with this demographic in the past two months. Most of these independent voters are white.

The data simply do not support President Carter's claim.
Posted by

Mr. Grey Ghost
at 2:34 PM
0 comments
Links to this post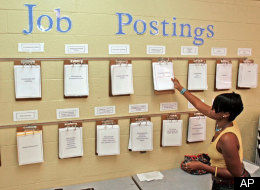 Unemployment Rate For Young Hits 52.2 Percent

Bill Clinton Changes Mind On Gay Marriage, Echoes "Right-Wing" Conspiracy
Social Security Swamped By Early Retirement Claims From Seniors
Dozens Of Pastors Challenge IRS Rules
Def. Sect. Robert Gates: Mistake To Set Afghan Withdrawal Timelines
NYTimes Admits It Blew ACORN Story
Mike Huckabee Shows Republicans The Way
ABC Serves Up 'Family' With PC Message, More Pro-Gay Propaganda
Mass. Democrats Make A Hash Of The 17th Amendment
Dramatic Increase In Americans Declaring No Religion
Finally Exposed: The Scientific Impossibility Of Evolution
Poll: Big Majorities Say Objective Media Is Dead & That Media Back Obama
Posted by

Mr. Grey Ghost
at 1:43 AM
0 comments
Links to this post


Labels: ACORN, Atheism, Bill Clinton, Business and Economy, Gay Marriage, Mike Huckabee, NYTimes, Religious Scandals, Social Security, Ted Kennedy, War on Terror, What Liberal Press?
Sunday, September 27, 2009

Afro.com:
Never too far from controversy, gospel artist Tonex recently announced on Word Network's "The Lexi Show" that he is attracted to men.

After many years of speculation over his sexuality, the 34-year-old pastor of Truth Apostolic Community Church in San Diego said he has found comfort in putting the rumors to rest.

In a video interview on the show, Tonex, whose real name is Anthony Williams, described himself as a "free spirit," and said he is not struggling with homosexuality.

"I think that when someone understands who they are sexually and they understand who they are as a person, it's really difficult to label that," Tonex said. "Other times I'm like, hm, I do want kids and I do very much love women…but at the same time we have to be honest with ourselves as to what it is that we have an affinity for."

Tonex has released 24 gospel albums in the past 15 years and produced hit records for gospel and secular artists, winning six Stellar Awards and a Grammy nomination in 2004. But he has also had his share of pain—he had a four year marriage that ended in divorce, mourned the death of his father in 2006, and announced a short-lived retirement later that year before returning to the industry in 2007.

In the candid interview, Tonex shared his opinion on the public's view of his personal life.

"It's important for people to not be so caught up in who I like to sleep with, as much as I'm practicing safe sex or I'm in a monogamist relationship, no matter what that will be," he said.
For awhile now White liberals and their brethren in the Gay Mafia have done a tremendous job convincing naive, Black liberals that the "struggles" of being gay are akin to race. No doubt then that Tonex's choice of sexual perversion will be accepted by the liberal, Black community at large, much less the Black church despite the fact that homosexuality is an immoral lifestyle choice that clearly goes against God's word. True Christians would stand up to this nonsense because Tonex is not a Christian, he's a con artist who has milked the gospel music community and made quite a comfortable living for himself in the process. But sadly, the Black church, once one of strongest pillars and defenders of the Bible, tradition and faith, has allowed itself to be victimized by liberal terrorism.
Posted by

Mr. Grey Ghost
at 2:39 AM
2 comments
Links to this post


Despite all the controversy that he started with her earlier this year, Dave's obsession with Citizen Sarah Palin just doesn't seem to be ending anytime soon.

Posted by

Mr. Grey Ghost
at 12:52 AM
0 comments
Links to this post