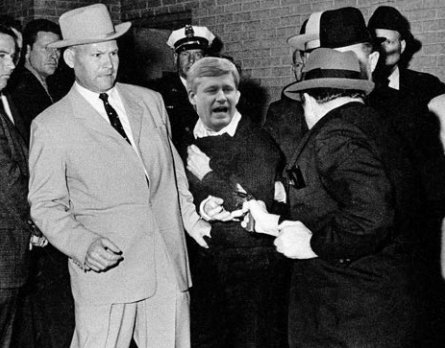 HuffPo.com
:
The Liberal Party of Canada has been forced to apologize after showing a fake picture of Conservative Prime Minister Stephen Harper being assassinated on the party's official website.

The Liberal Party website had been hosting a picture contest where readers could create images of Harper in fictional situations. The contest had been designed to criticize the prime minister's perceived reluctance to attend climate change talks in Copenhagen by showing locations that he would rather be in.

However, one shocking photo had the Prime Minister's head digitally replacing the head of Lee Harvey Oswald in a picture that showed Oswald as he is shot and killed by Jack Ruby.

Liberal Party spokesperson Daniel Lauzon apologized in an e-mail to Canwest.
Sad, just sad. Can't imagine where they got the idea to do something so cowardly like that....oops, my bad.