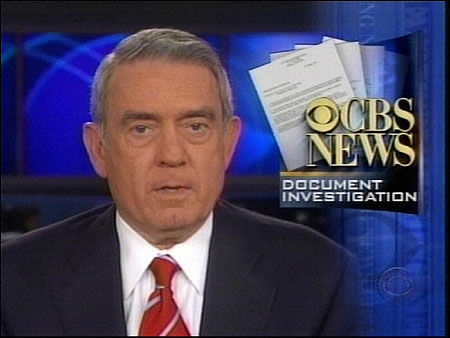 NYDailyNews.com:
Newsman Dan Rather suffered another blow Tuesday in his long legal fight with CBS when a state appeals court dismissed his $70 million suit against the network.

The folksy newsman sued CBS after his 44-year career at the network collapsed in the wake of a disputed September 2004 report about President George W. Bush's Vietnam-era military service.

"This is the death knell for the Rather complaints," said Louis Briskman, general counsel for CBS.

Rather, 77, filed suit in September 2007, charging that his contract was breached and that he lost job opportunities when he was "warehoused" and scapegoated by network honchos who wanted to make nice with the Bush White House.

But an Appellate Division panel unanimously sided with the network, pointing out that the former "CBS Evening News" anchorman continued to collect his $6 million annual salary until he finally parted ways with CBS in June 2006.

A lawyer for Rather said he plans to take the case to the state's highest court.
Whether you liked him or not, there's no doubt that Dan Rather was once a respected journalist and news anchor adept on briefing viewers on matters of importance. Yet for some reason Rather developed a sudden bout of Bush Derangement Syndrome, linked up with the Michael Moore-led crowd of Bush haters hellbent on getting John Kerry elected president in '04 and risked his reputation, all in a sorry bid to make him popular with the unstable Left. But he screwed up....

royally

and paid the price with not only his job, but his once stellar reputation. Looking back it probably wasn't worth it, but don't we all wish that we could get do-overs.