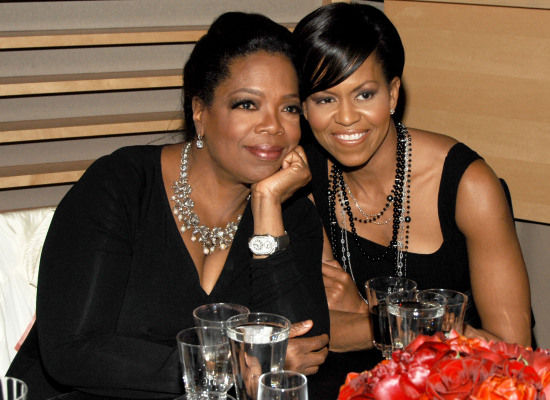 NYDailyNews.com:
Though the room was filled with luminaries from around the world, most were star-struck to be in First Lady's company - even old friend Oprah Winfrey, her tablemate at the event.


"Seeing as how Michelle is the greatest First Lady we've ever known, not to take anything away from the other First Ladies, but I think its so fantastic that she's tonight's guest and leads the pack of influentials," Winfrey told the Daily News.
That's amazing. Former First Ladies like Laura Bush, Nancy Reagan and Eleanor Roosevelt, each noted for their superb humanitarian efforts while First Lady, should feel happy knowing that all their work has already been surpassed by Michelle O (of course, what exactly. And to think, Michelle has accomplished "Greatest First Lady" status in only 3 months! Imagine what "Ms. I'm Wearing $540 Sneakers While Helping The Poor" can do in the 3-plus years she has left! Queen Oprah will certainly be sure to let us know.