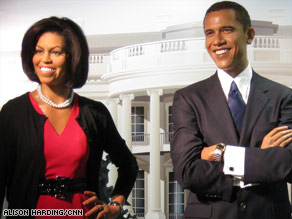 Somali Pirates Vow Retaliation For Deaths Of 3 Colleagues
General: U.S. Should Be Out Of Iraq By Late 2011
Obama: Schlepping Around To Find A Church To Celebrate Easter
Christian Conservatism Just Getting Started
School Issues Apology Over Controversial Prom Invitation
A Whopper Of A Problem: CBS Anchor Makes Light Of Raunchy Fast Food Ad
Ever So Quietly, 'Hate Crimes' Legislation Re-Introduced
Pence Calls On Obama To Withdraw Pope-Basher's Appointment To Faith-Based Program

Ruth Ginsburg Laments Being Court's Only Woman

White House Appoints 'Radical Communist' Who Sees Environment As Racial Issue

Vatican Blocks Caroline Kennedy Appointment As U.S. Ambassador

What's Up With Waxy Michelle?

NYTimes Preparing A Hit Piece On Governor Palin?