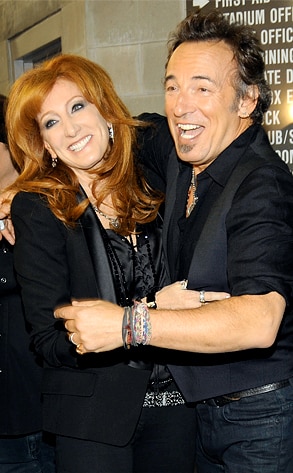 NYDailyNews.com
:
Is Bruce Springsteen really the other man in a divorce battle?

Yes, according to a heartbroken husband, who is accusing the rock 'n' roll legend of ruining his marriage.

New Jersey businessman Arthur Kelly filed divorce papers last month alleging that his wife, Ann, "committed adultery with one Bruce Springsteen," reports Star magazine.

The Monmouth County couple was together for 17 years and have two daughters.

Springsteen, who also lives in New Jersey, met Ann while working out, but there is nothing going on between them, an insider told the mag.

"Ann says she and Bruce are just friends, but there have been rumors going around the area for more than a year that they had gotten way too close after meeting at a local gym," said the source.

Neither Springsteen nor Ann have responded to the allegations, but Arthur's attorney Edward Fradkin told Star, "The papers speak for themselves."
Besides his music Bruce Springsteen is well-known for his far-Left political activism. What does that have to do with the possibility that he cheated on his wife? Well, liberals are known for plenty of things and having morals is not one of them.