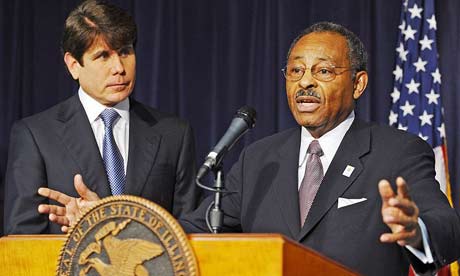 It's a done deal, Roland Burris is in as Senator:
Roland Burris moved a significant step closer to replacing President-elect Barack Obama in the US Senate when the Illinois Supreme Court ruled that the state secretary of state's signature isn't required on his appointment document after all.

It is one of the legal hurdles that leaders of the Senate set before they would seat Burris. The other appeared to be met on Thursday when Burris testified before a special committee that later recommended the impeachment of Illinois Governor Rod Blagojevich that there was no hanky-panky in his appointment by the governor.

After initially flatly refusing to seat Burris, Senate Majority Leader Harry Reid and other Democratic leaders opened the door this week to Burris taking the spot.