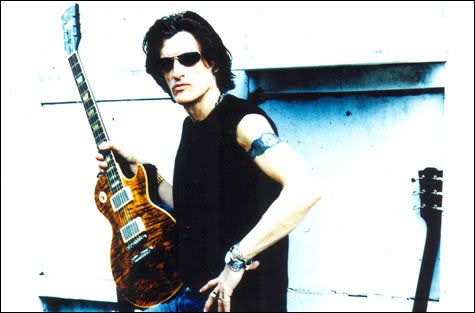 Age:
58


Birthplace:
Lawrence, MA


Claim To Fame:
lead guitarist/vocalist for legendary rock band Aerosmith


Why He's Conservative of the Week: for coming out and publicly supporting John McCain for president. In the entertainment world, announcing that you're a Republican can literally put the kibosh on your career. Thus, while liberal entertainers can shout their political views to the rafters, conservative celebrities can, at most, whisper theirs for fear of retribution from the leftist higher-ups who control most of the industry. However, for Perry, announcing his GOP allegiance was simply a matter of principle, national security and his country's current economic woes. And as he told
The Boston Herald, "Seeing so many people come out for [BARACK] OBAMA, I just felt like... I might as well raise my hand for this side." Responding to criticisms of McCain's age, he adds, "My mother's in her 80s and she does aerobics... That doesn't bother me."