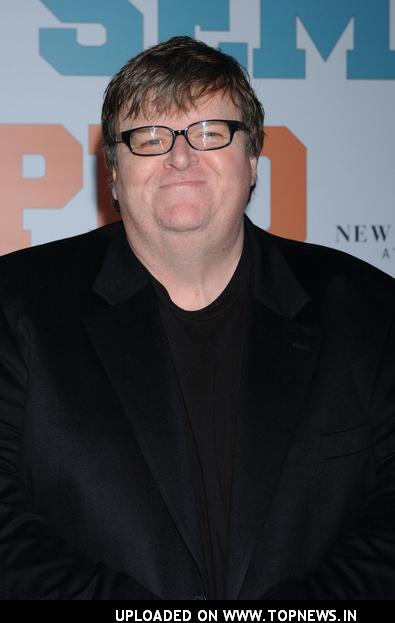 You just knew it was only a matter of time before the
King of the Wackjobs
put his two cents in on McCain vs. Barack:
Washington, Aug 13 (Prensa Latina) Democrats may lose the most winnable election in American history, warned filmmaker Michael Moore today in the website carrying his name.

For years, nearly every poll has shown that American people are synchronized with the platform of the Democratic Party. Issues like the pro-environment, pro-women´s rights and pro-choice, have popular backing.

They don´t like war, they want the minimum wage raised and a single-payer, universal health-care system, adds Moore about Democrat-voters affinity.

But Democrats appear to be professional losers, says Moore who believes they even lose when they win. The director of Oscar-winning "Bowling for Columbine" and "Fahrenheit 9/11" warns that Democrats and liberals and supporters of Barack Obama are now saying they are worried that John McCain has a good chance of winning.
This from the man who once announced that "there is no terrorist threat", voted for Ralph Nader in 2000 and whose propagandist flick "F9/11" led to a revolt by GOP voters that helped defeat John Kerry in 2004. No, it's not Moore's fault Dems lost the last two presidential elections, no sir, he had nothing to do with it. What an arrogant prick.