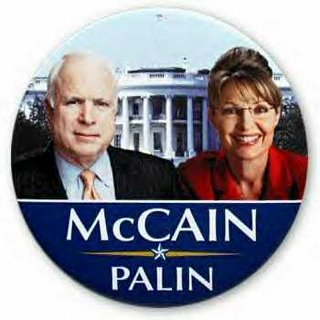 WSJ.com
:
If the current polls hold, Barack Obama will win the White House on November 4 and Democrats will consolidate their Congressional majorities, probably with a filibuster-proof Senate or very close to it. Without the ability to filibuster, the Senate would become like the House, able to pass whatever the majority wants.

Though we doubt most Americans realize it, this would be one of the most profound political and ideological shifts in U.S. history. Liberals would dominate the entire government in a way they haven't since 1965, or 1933. In other words, the election would mark the restoration of the activist government that fell out of public favor in the 1970s. If the U.S. really is entering a period of unchecked left-wing ascendancy, Americans at least ought to understand what they will be getting, especially with the media cheering it all on.

The nearby table shows the major bills that passed the House this year or last before being stopped by the Senate minority. Keep in mind that the most important power of the filibuster is to shape legislation, not merely to block it. The threat of 41 committed Senators can cause the House to modify its desires even before legislation comes to a vote. Without that restraining power, all of the following have very good chances of becoming law in 2009 or 2010.
Get your head out of the sand folks, as Nov. 4 gets closer and closer this is getting more and more serious. There's a reason Obama's out there warning all his worshippers not to get "too cocky", because they already are. The few liberals blogs I pass thru already feel this election is locked up, going so far as to say Obama will win in a landslide. They

feel

it. To them it's a done deal. But you can have say in all this and tell them (and all thier pals in the media) it's not over by voting for John McCain for President. You don't have to like John McCain (like you've never voted for someone you didn't quite like before?) or agree with most of his policies, but the alternative (as possibly seen in this WSJ report) is much, much worse for this country. And if you're still "undecided" or thinking about voting for a 3rd party candidate, please ask yourself first if you're letting your own personal feelings get ahead of doing what's best for you, your family, your country and our future. Or think about an America through the prism of a typical episode of Jerry Springer because that's where this country is heading if liberals win all the big seats on Nov. 4.