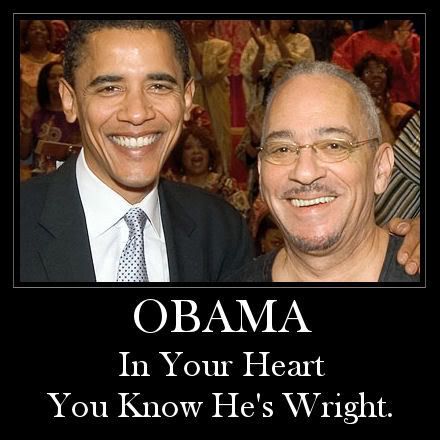 Will wonders never cease? Seems like many Americans just aren't comfortable with the idea of some snot-nosed rookie leading our team to battle:
The latest ABC News-Washington Post Poll shows that Obama leads McCain nationally by small margin -- 48 percent to 42 percent -- but lurking in the numbers is the data that nearly half say they're not comfortable that Obama has enough experience to be president.

This translates to a large number of doubters.

Among two pivotal swing groups, the rivals split independents evenly, while McCain is ahead among white Catholics.

Strain from the drawn-out Democratic primaries still shows: While nearly nine in 10 Republicans back McCain, just eight in 10 Democrats support Obama.
That's 20% of Democrats who still don't support Barack Obama. Therefore it must be noted that the Billary diehards are continuing to make a name for themselves this coming election. Well, good for them.