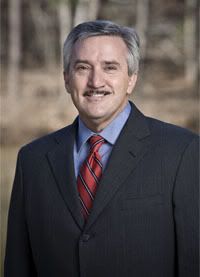 Travis Childers is my kind of guy: pro-life, against reckless spending, serious about tackling illegal immigration and anti-gay marriage. Yes folks, conservative Democrats are alive, well and can make a difference in this country:
JACKSON, MISS. -- Mississippi Democrat Travis W. Childers won a special election to Congress on Tuesday, helping his party to a third victory this year for seats that had long been in Republican hands.



The victory puts Childers into the House seat vacated by Roger Wicker, a Republican appointed to the U.S. Senate when Trent Lott resigned. The win also gives the Democrats a 236-199 majority in the House -- if only for a few months, until November's general elections.

With 99% of the precincts reporting, Childers had 54% to Republican Greg Davis' 46%. Earlier this year, Democrats captured the Illinois district long represented by former Speaker J. Dennis Hastert, who resigned.

And earlier this month, Democrats claimed a Louisiana seat that Republican Rep. Richard H. Baker had relinquished.