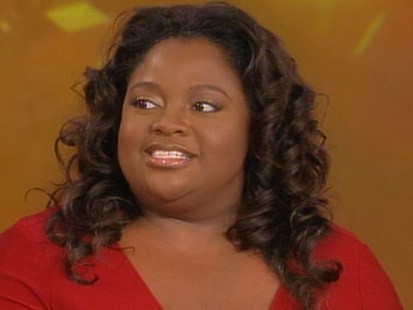 This chick (who once said that she didn't know if the world was flat or not) is really stupid:
On The View this morning, Sherri Shepherd recounted her close call of almost missing the cutoff for registering to vote via absentee ballot for the election in November. (Shepherd resides in New York, but is a California resident.) And apparently this is the first time that Sherri will be voting...ever! Having turned 18 in 1985, the now-41-year-old has missed out on the past five presidential elections because she "never knew the dates or anything." She said it was important to vote in this one, though, because otherwise, she wouldn't have a right to complain on The View about whomever is elected for an entire year. (She probably meant to say "four years.")



How pathetic is it to be in the public eye as a co-host on a show that discusses politics every morning, yet never having voted? More reason why "The View" should never be taken seriously.